Original 1931 Conn Alto Saxophone Warranty Booklet
A complete Conn warranty booklet from 1931 from a early New Wonder II style transitional alto with art-deco engraving and raised side E key.  All photos will enlarge when clicked.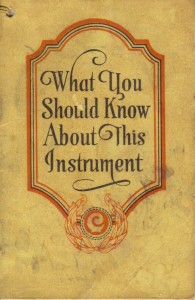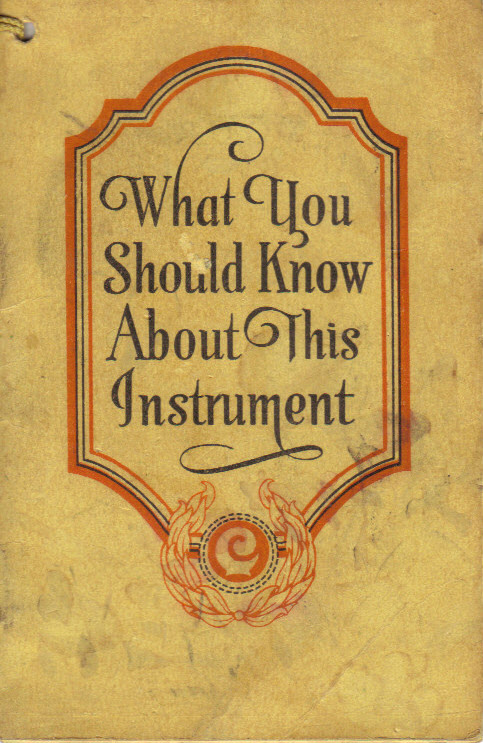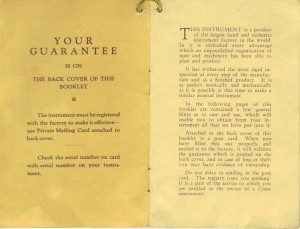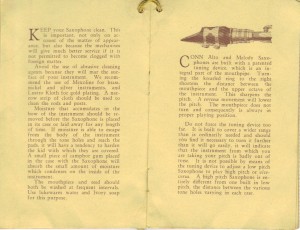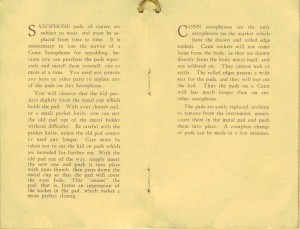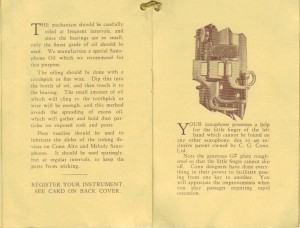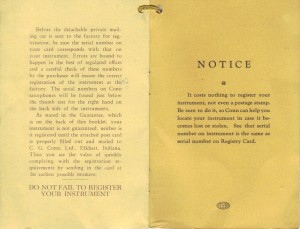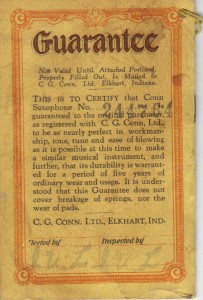 To see a Conn alto saxophone warranty booklet from 1935 (signed by the same guy!) click here.